Welcome to the New Results's Privacy Notice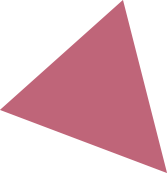 New Results respects your privacy and is committed to protecting your personal data. This privacy policy will inform you as to how we look after your personal data and tell you about your privacy rights and how the law protects you.
This privacy policy aims to give you information on how New Results collects and processes your personal data, including any data you may provide through our website when you sign up to our newsletter, purchase a product or service or take part in training.
It is important that you read this privacy notice together with any other privacy notice or fair processing notice we may provide on specific occasions when we are collecting or processing personal data about you so that you are fully aware of how and why we are using your data. This privacy notice supplements the other notices and is not intended to override them.
Who we are
This privacy notice is issued on behalf of New Results Ltd.
We have appointed a data protection officer (DPO) who is responsible for overseeing questions in relation to this privacy notice. If you have any questions about this privacy notice, including any requests to exercise your legal rights, please contact our DPO using our contact details below.
New Results Ltd
Email address: hello@newresults.co.uk. Mark you email FAO DPO
Evolve Business Centre
Rainton Bridge South Business Park
Houghton Le Spring
DH4 5QY
0191 385 7761
You have the right to make a complaint at any time to the Information Commissioner's Office (ICO), the UK supervisory authority for data protection issues (www.ico.org.uk). We would, however, appreciate the chance to deal with your concerns before you approach the ICO so please contact us in the first instance.
It is important that the personal data we hold about you is accurate and current. Please keep us informed if your personal data changes during your relationship with us.
The information we collect about you
Personal data, or personal information, means any information about an individual from which that person can be identified.
The personal data we collect is:
Your name
Your email address
Your phone number
How is your personal data collected?
We use different methods to collect data from and about you, they are:
We have exchanged a business card for the purposes of setting up a meeting.
You have attended one of our open courses.
You are a delegate on a programme with one of our clients.
You have completed a resource download via our website.
You have opted in to our email marketing platform for marketing updates.
Third parties or other publicly available sources, such as:
Analytics providers Google
Online networking platforms such as LinkedIn
Identity and Contact Data from publicly availably sources such as Companies House.
Cookies
Cookies are text files placed on your computer to collect standard internet log information and visitor behaviour information. This information is used to track visitor use of the website and to compile statistical reports on website activity. You can set your browser not to accept cookies
Third-party links
Our website may include links to third-party websites, plug-ins and applications. Clicking on those links or enabling those connections may allow third parties to collect or share data about you. We do not control these third-party websites and are not responsible for their privacy statements. When you leave our website, we encourage you to read the privacy notice of every website you visit.
How we use your personal data
We will only use your personal data when the law allows us to. Most commonly, we will use your personal data in the following circumstances:
To email post training session follow up.
To fulfil our training contractual requirements with our clients.
To maintain our business relationship.
For our own internal records.
To improve the products and services we provide.
To contact you in response to a specific enquiry.
To contact you via email, telephone or mail for marketing purposes.
You have the right to withdraw consent to marketing at any time by contacting us or simply using the unsubscribe link in your email.
Third party suppliers
At New Results we use a selection of external third parties so that our business can run. They are software providers for:
Email
CRM (Customer Relationship Management)
Accounting
Email marketing
Where possible, we have taken steps to ensure that their data policies are compliant to the new GDPR legislation. Copies of their documentation can be provided on request.
Data security
We have put in place appropriate security measures to prevent your personal data from being accidentally lost, used or accessed in an unauthorised way, altered or disclosed. In addition, we limit access to your personal data to those employees, contractors and other third parties who have a business need to know. They will only process your personal data on our instructions and they are subject to a duty of confidentiality.
We have put in place procedures to deal with any suspected personal data breach and will notify you and any applicable regulator of a breach where we are legally required to do so.
How long will you use my personal data for?
We will only retain your personal data for as long as necessary to fulfil the purposes we collected it for, including for the purposes of satisfying any legal, accounting, or reporting requirements.
If you have been a delegate on one of our training courses your data will be held for the purposes of post-training follow up. This will be a 6-month period from the last day of training. This is part of our training delivery contract with your employer.
After 2 years if no contact has been made you will be removed from our CRM system.
Your legal rights
You have rights under data protection laws in relation to your personal data. These rights are to:
Request access to your personal data.
Request correction of your personal data.
Request erasure of your personal data.
withdraw consent.
If you wish to exercise any of the rights set out above, please contact our DPO.
We will not charge a fee to access your personal data (or to exercise any of the other rights). However, we may charge a reasonable fee if your request is clearly unfounded, repetitive or excessive. Alternatively, we may refuse to comply with your request in these circumstances.
We may need to request specific information from you to help us confirm your identity and ensure your right to access your personal data (or to exercise any of your other rights). This is a security measure to ensure that personal data is not disclosed to any person who has no right to receive it. We may also contact you to ask you for further information in relation to your request to speed up our response.
How to contact us
If you have any questions about this policy, you can get in touch using the following methods
Phone: 0191 3857761
email: hello@newresults.co.uk
Post: New Results Ltd, evolve Business Centre, Rainton Bridge South Business Park, Houghton Le Spring, DH4 5QY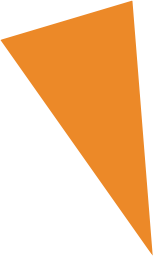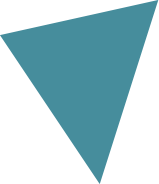 I loved this workshop! Mike's style is brilliant, very energising , thought provoking and informal. Throughout this content was very interevsting and immediatley helpful. I welcomed the opportunity to focus on my own business and all the helpful constructive feedback.