On Friday 28th July, me, Nev and Mike set off bright and early to the Peacock pub in Sunderland. Unfortunately not for a team visit to the pub, but to deliver training for the 'Mak'em Smile' event created by the Sunderland Business Improvement District.
The event was excellent; Everyone seemed to be enjoying themselves and getting stuck into the session. It's always great to see people enjoying our training and watch them realise how the training is benefiting them.
The event was attended by locals of Sunderland from all diverse backgrounds. We had: a security guard, taxi drivers, customer service assistants and even students. This was brilliant as it showed people of all ages wanting to get involved and do their part to improve their city.
So, what were we doing there?
We were delivering the training that will help Sunderland locals leave with all the information they need to be great Ambassadors.
Nev and Mike covered loads of topics; first off, how to ask questions rather than just assume and "be Sherlock". As well as that: how to be confident in their role with "the Wonder Woman pose", how to engage visitors to the city and most importantly, how to put the visitors in a positive mood.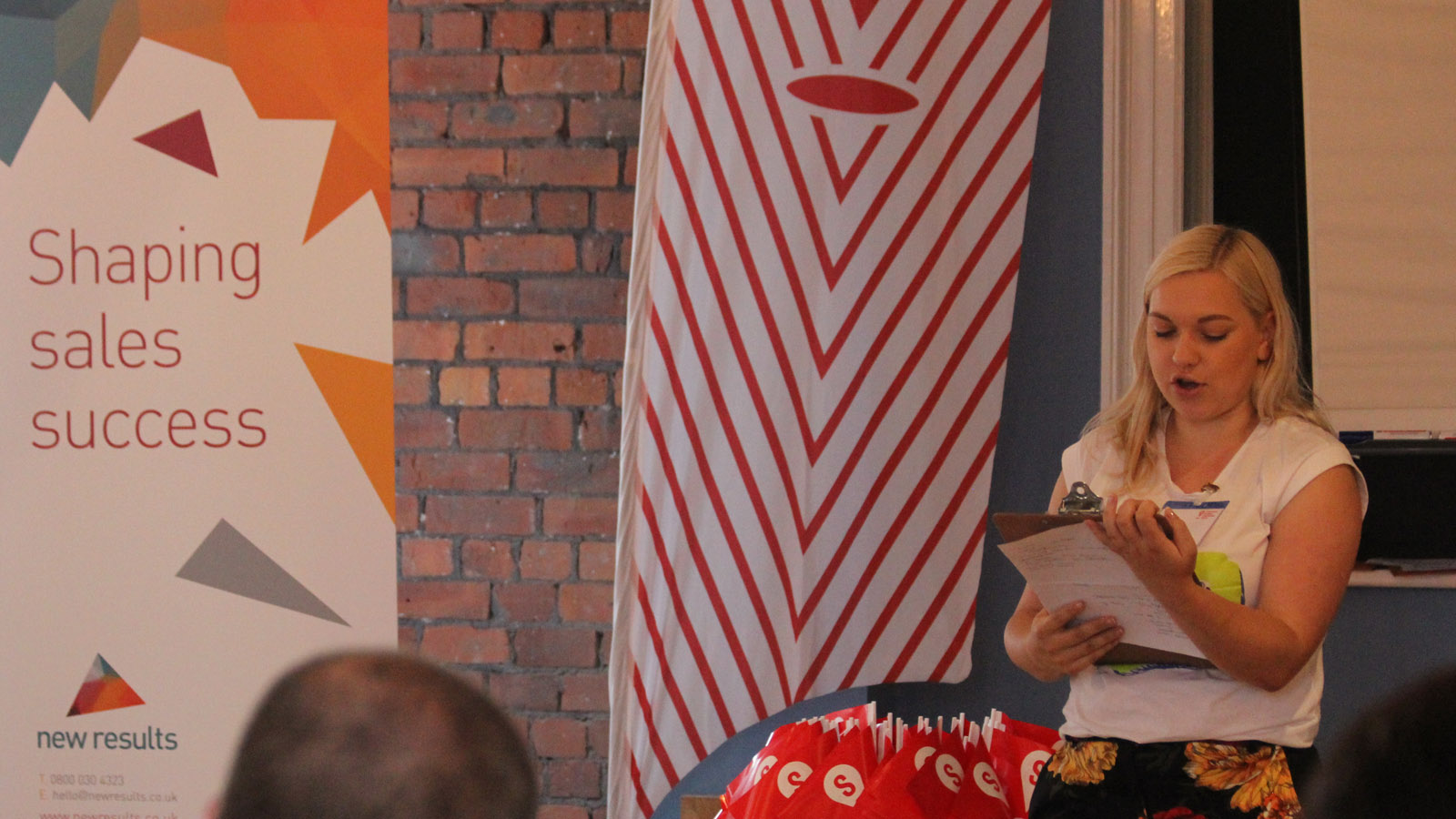 We sent the Ambassadors out in groups to ask the public what activities were available for specific topics in and around Sunderland.
Some of the things we got the group to ask the public were:
• What is available for kids to do in Sunderland?
• What is available to do on a Sunday night in Sunderland?
• Where you can buy: A camera, coffee and a cake, sunglasses and an outdoor coat
• Where you can get food on a budget and more.
Did we 'Mak'em Smile'?
When the groups got back they presented their findings to the group, which they all did very well. This was all great to watch as it got the whole group interacting with each other, having fun and producing excellent work!
At the end of the event, an awards ceremony was held where all of the attendees collected their certificates to say they were now Ambassadors of Sunderland. All in all, everyone deserves their Ambassador badge and certificate from the session as they worked hard to get it; well done everyone!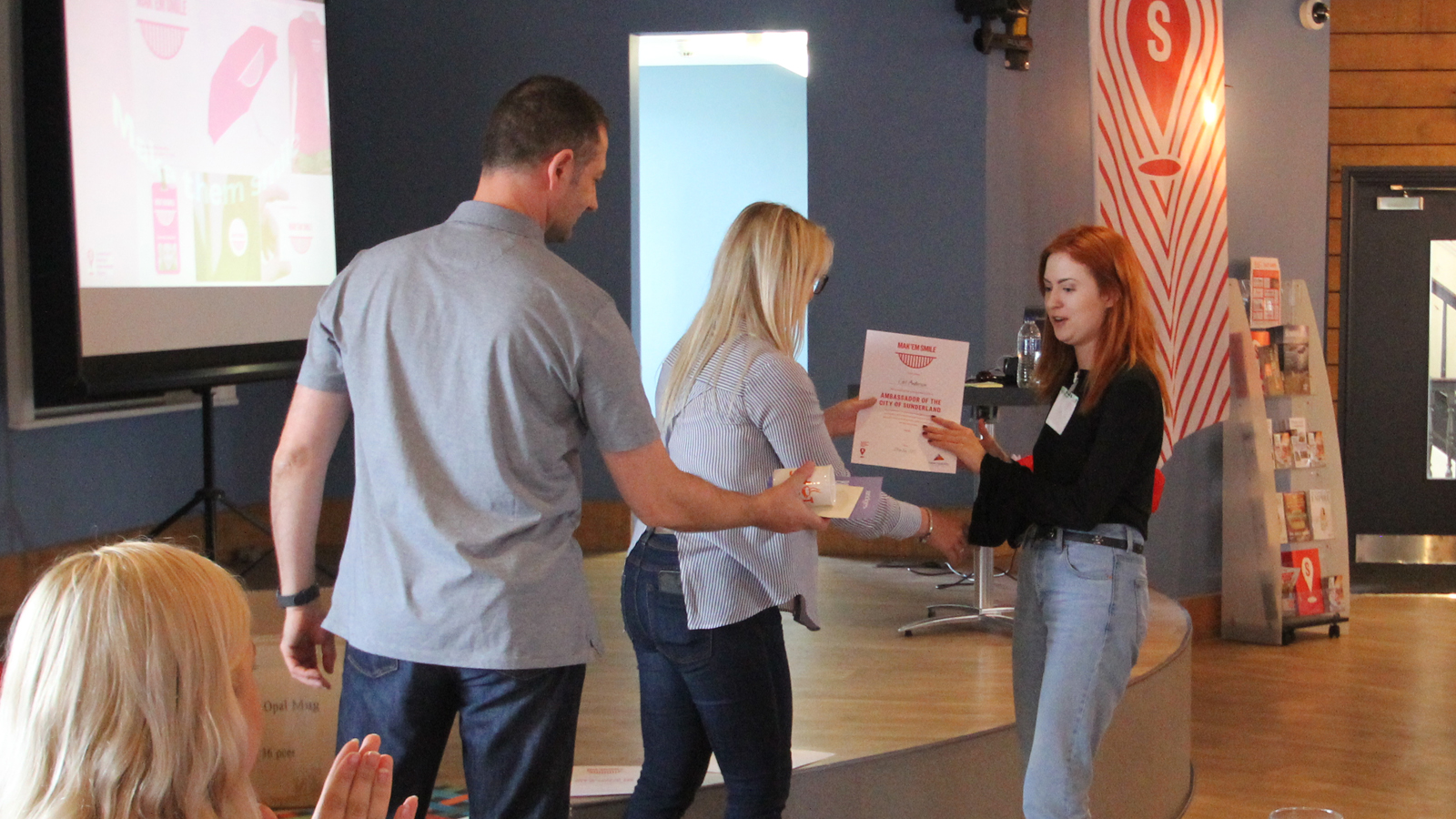 A journalist and photographer from the Sunderland Echo arrived to interview Gemma Dishman (Marketing & Communications Manager for Sunderland's BID) and one of the ambassadors to find out more about what 'Mak'em Smile' is about. Click here if you want to read the article from the Sunderland Echo.