Sales training without PowerPoint!
Award-winning sales training and development shifting your existing sales teams from good to great. Focussing on your team's behaviours and shaping their existing skills.
"What do you want to achieve?"
It's our first question. Why? Because training isn't always the answer. When it is, let us show you how we help you.
Our training is based on 3 core principles:
Understanding you
Understanding the tools that need to be applied
Understanding your customers
All this will help your customers by more of what you do, more often.
The New Results training library consists of over 150 different modules with over 240 hours of training. Which means you know that your training will be researched, practical and more importantly tried and tested in real world scenarios. After all we use it ourselves.
With all those modules you may be wondering how does it work? We begin with you, getting to understand your needs, the needs of your team and understanding your customers. We do this by spending time in your business, getting to understand more about you, the skills you have and the language you use. That way your training is specific to you and your team.
Amongst our most popular types of team development are:
Winning Major Clients
Train the Coach
Psychology of consumer and seller behaviour
Sales success on LinkedIn
You can read a little more of those by clicking on the elements below.
Why do businesses come to us for training?
They want to develop their team and want support to work out the very best training for them.
A skill gap has been identified as a result of an appraisal or review.
They have a team that are good at their jobs and needed more of development. Turning them from good to great.
They have an ambitious sales growth plan.
Sales are slowing down and want to get them back on track
They have new managers and need the new skills to develop their team.
Why they chose New Results?
As part of our methodology, before working with them we spend time in their business getting to understand them. Making sure the training was right for everyone.
We train people in ethical and professional selling the "soft-sell" and "customer focused" approach.
A recommendation – we are proud of the fact that so many of our customers recommend us to others.
Our knowledge in sales, selling and coaching has been developed over 15 years so we have the research, the techniques and the real world experience.
Working With You
Wondering what it will be like working with us at New Results? Read on…
Open Courses
Held at a neutral venue, our open courses are open to anyone from any business. It's a great opportunity to learn and share experiences in a safe environment.
Winning Major Clients
Helping your sales teams, account managers and business development teams to get more from their accounts clients and customers.
Train the Coach
Coaching is a brilliant but often misunderstood business tool. We help directors, partners, managers, supervisors and team leaders to empower their teams and maximise potential.
Psychology of Consumer Behaviour
We've been helping a number of organisations understand both sides of the seller and consumer equation.
Sales Success on LinkedIn
Working alongside directors, partners, managers, business development and sales people, we've been showing them how to use LinkedIn effectively.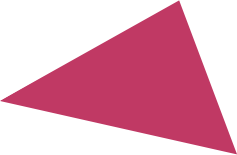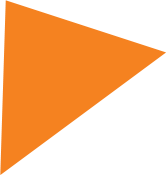 Here's what our clients say about us...

I was lucky enough to attend Nevil's training on Sales Closing. Nevil is a fantastic trainer; naturally engaging, funny and able to adapt to his audience. I left the training considerably more confident in my sales skills and, perhaps more importantly, with identified areas/skills to develop! Great guy, great training.

Carl Thom. Calm Digital