Speaking
The right speaker will make your event memorable, for the right reasons. The team are available to support you at events, exhibitions and conferences.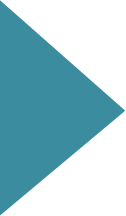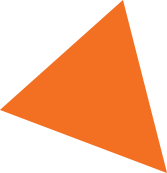 "They may forget what you said, but they will never forget how you made them feel."
Carl W Buechner
Have you got a key message that you want to get across in your next conference? By supporting your key team of directors through to your annual conference with your entire team, we can ensure that the key message is delivered in an engaging way.
We also deliver to independent events, conferences, seminars and keynote presentations to groups of business people, directors, business owners and sales people. The people in the room are key to us and we work with you to ensure that you get the specific, high impact and engaging talk that you are looking for.
You may need an external voice, reinforcing your key messages, by delivering them in an engaging and thought provoking way. You may need your team or group engaged and thinking about themselves as individuals and their role within your organisation. Perhaps a powerful sales and service message that resonates with a group and supports you in achieving your overall business and conference aims.
Having something new and insightful is key to engaging your audience in their personal development.
Working with you to ensure that everyone who attends gets a well-researched and impactful presentation. Why do we focus on that? The credibility that comes from demonstrating the research, the business applications, and crucially the real world application are critical to making your event a success, it's the application after the event as well as the event itself.
Typically, you can see us delivering a mainstage keynote or seminar that brings fresh, new and challenging ideas. Our areas of expertise are:
Winning major clients and account managing key customers
The psychology of consumer and seller behavior
Coaching for performance
Sales success on LinkedIn
Working with you on your specific needs, we share our ideas and content, speaking to your group in advance of the session, tailoring content to the group, supporting the overall aims for your conference or seminar. In short, we put the effort in before, during and after the event to ensure that the key messages are right, effective, in the moment and support everyone attending.
Running and event that needs some specific output from your attendees? How about getting us in to facilitate your session? We can work alongside you and your team to help draw out the output your looking for by working amongst the attendees.


Here's what our clients say about us...

I attended a "LinkedIn for Success" training day led by Nevil, and am thankful that I invested the time. I use LinkedIn on a daily basis, but I came away from the day with so much additional knowledge and capability.
Nevil's knowledge and understanding of LinkedIn is superb, and he delivers the training with great energy, ensuring that the information is relevant and fully understood.
I would happily recommend Nevil to anyone looking to boost their working knowledge of LinkedIn.

Matthew Telling – Operations Manager, Solutions Recruitment