JLL is a Fortune 500 company with annual revenue of $16.3 billion, operations in over 80 countries and a global workforce of nearly 92,000.
We worked with JLL on a training programme with a mixture of sales development, account management and client understanding. The sessions were delivered as part of a wider aspiring leader's programme.
Thank you to Jagruti Kotecha, Talent Manager for the case study below.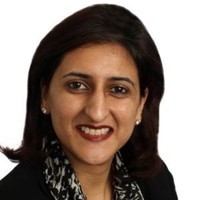 What were you looking to achieve?
"We wanted to deliver a training programme to support our aspiring leaders in our account management cohort. We saw the New Results customer relationships and sales communications programme and the content was a good fit for our teams. We were able to tailor that programme to meet our specific needs. As part of the training programme we also wanted to create a common approach, language and way of working within sales and customer relationships as part of our future leader's programme."
Why did you choose New Results?
"New Results were brought in to provide knowledge, learning and to upskill our future leaders on sales language and how to really understand their clients. New Results were recommended by a colleague in JLL who was already using them in a shopping centre environment. As part of the programme I brought New Results in to support our EMEA (Europe Middle East and Asia) team of future leaders in  our account management team."
What changes have you seen?
"We have seen a shift on how our aspiring leaders work with our customers. How they understand and interact with their customers' needs has changed significantly. The language and communications work that New Results delivered has created that deeper level of customer understanding. Shifting our approach from what we believe our customers wanted to what our customers actually need. The training has given us that structure for our customer relationships, and a deeper understanding of, and stronger relationships with our customers."